Organising your wedding ceremony and reception from the scratch takes much time and effort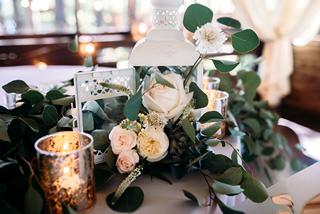 Are you overwhelmed with coordinating everything to perfectly organise your wedding and reception? Feel free to contact me and let me help you develop a schedule to have further preparations planned in detail.
Based on your expectations, I will prepare a list of ceremony sites and reception venues that best suit your needs. Together, we will choose the right wedding theme, a reliable photographer, a good band or DJ, delicious cakes, unique invitations and charming floral decorations. I will analyse contracts and negotiate them with suppliers so that you could avoid stress and save time and money.
During our first meeting, I will get to know your expectations – we can meet in person, virtually or have a chat over the phone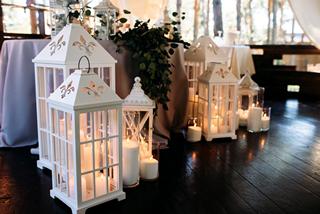 To discuss a majority of things, we do not have to see each other. However, it all starts with a talk. That is why I invite you to meet in person at first, on any day that suits you best.
However, if you are abroad or just do not have time for a face-to-face meeting, we can talk via Skype or over the phone. For me, this is the most crucial moment in our collaboration when I get to know your expectations and wishes regarding the wedding ceremony and reception.
During our first meeting, you will have an opportunity to ask questions about everything that concerns you and I will give you the best advice possible. Apart from that, we will talk about the way I work and discuss all details so that I could prepare a custom project of your wedding ceremony and reception, which will be tailored to your needs…
If you have no time to engage in organising your wedding and look for the right band or photographer, I can give you a hand and contact reliable suppliers I worked with in the past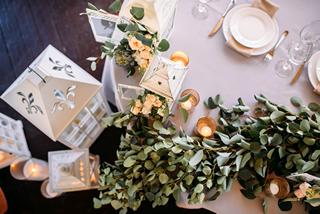 My all-inclusive wedding planning services will suit best those who live abroad, do not have time to organise everything or just do not know where to start with the preparations for their special day.
I have been in the wedding industry for years and I know many professional suppliers who are reliable and truly dedicated to their job. You can choose people who meet your expectations. With such a dream team, you can be sure that all the services will be of top quality.
If you find it problematic to manage deadlines and contracts, I will help you out with everything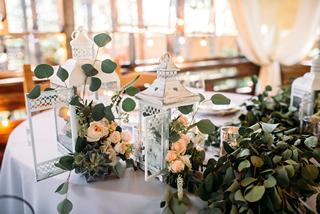 As an experienced wedding planner, I will coordinate the organisation of the event, keep an eye on all details and effectively manage the wedding schedule. I will remind you about formalities, signing contracts and paying prepayments.
My all-inclusive wedding planning services include coordination on the wedding day so that you can forget about organisational issues and fully focus on your special day.
Planning and organisation is what I do every day – I will take care of all formalities and help you prepare your wedding
Hiring a wedding planner, you avoid stress and save both your time and money. I will smoothly go through formalities, search for suppliers, analyse and negotiate contracts. You can rely on me at every stage of your wedding preparations and, eventually, on your big day.