Organisation of a wedding ceremony is aimed mainly at those who are thinking about an outdoor civil or humanist ceremony in a distinctive venue.
A wedding ceremony is a truly magic part of the whole event. It is then when you exchange vows, surrounded by your family and friends. The organisation of a wedding ceremony includes: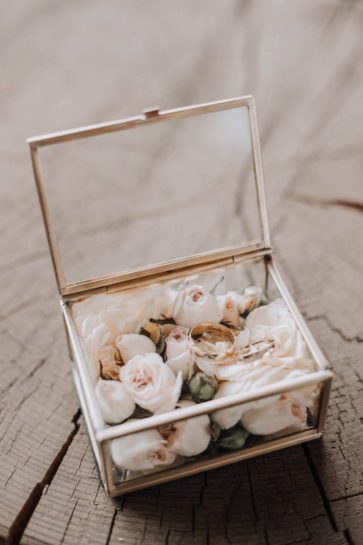 Organising a wedding ceremony of a type chosen by the couple
Suggesting ceremony sites
Helping out with necessary formalities
Choosing a wedding theme
Preparing decorations at the wedding site
Setting organisational details with suppliers
Choosing the right type of wedding ceremony is one of the most relevant issues. This decision is a crucial step not only because it reflects the wishes and expectations of a couple. Every ceremony is associated with particular legal and religious consequences.
In Poland, the following ceremonies are allowed:
civil
religious
concordat
symbolic
humanist
Every ceremony has its own memorable flair and can be further personalized with a scenario adjusted to your expectations.
As a wedding planner, I will tell you about every type of ceremony, showing both their advantages and disadvantages. Next, I will help you make the right choice and decide where to say "I do." You will receive a list of all deadlines to meet and formalities to complete before your wedding ceremony.