A whole lot of organisational issues may be truly exhausting for couples who are preparing their weddings – wedding consultations can help you keep an eye on everything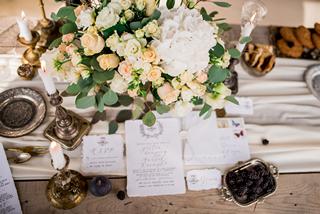 Are you losing control over everything and a terrible chaos is slowly creeping into your life? Do you feel overwhelmed with numerous decisions that need to be made? Does the whole enthusiasm you felt at the beginning start to disappear? It is high time you let a wedding planner help you make it. No time to lose, schedule wedding consultations as quickly as possible.
Once we meet, I will give you a little advice on how the wedding industry works and how to choose a reliable supplier. Apart from that, I will reveal some secrets about negotiating contracts with suppliers and let you know which unexpected expenses can come up later.
I can help you with a wedding schedule to ensure that everything goes as planned and nothing has been missed. Your wedding can look exactly as you would like it to look.
Do not let additional expenses surprise you – determining the wedding budget including all expenses is one of the most relevant issues to discuss during wedding consultations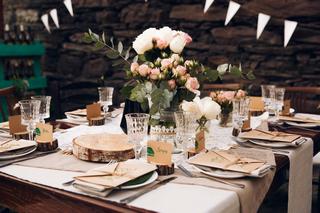 During wedding consultations, we can prepare a wedding schedule and determine the budget.
I will help you plan all expenses, as well as reasonably calculate and optimise costs. I know how much it costs to prepare an event that will not eventually disappoint you. I can advise you for which elements it is worth paying more and where you can save money.
Wedding consultations are a perfect solution for those couples who want to make their dreams come true without spending a fortune on their wedding.
During wedding consultations, you will learn which issues should be asked about and clarified before signing contracts with suppliers and where to look for legal tricks – do not let them surprise you!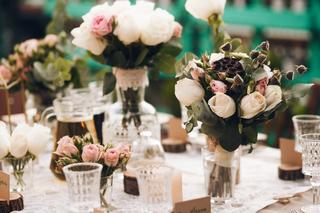 What is more, I can advise you on contacting suppliers. I will tell you how to read contracts and what to discuss during negotiations. During wedding consultations, you will learn why you should keep an eye on everything and how to monitor your orders. Furthermore, we will talk about settling bills with suppliers after your wedding ceremony and reception.
These are the least enjoyable elements of wedding preparations and, more often than not, require taking a business approach. Therefore, an experienced wedding planner is a great advisor, who ensures that the wedding budget doesn't get completely out of control.
Wedding consultations are also a good way to get inspiration for a wedding theme and style – as a wedding planner, I follow trends in the wedding industry all the time and keep up to date with the latest ideas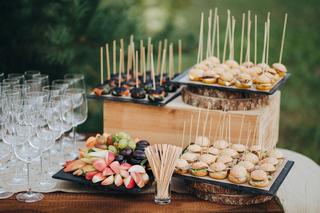 During wedding consultations, we will take a look at the latest trends in the wedding industry. I will show you eye-catching decorations and flower arrangements and advise you on where to seek inspiration and how to create amazing wedding décor tailored to the chosen venue and wedding theme.
What is more, I will explain you why it is so important to prepare a wedding scenario, what elements to include there and who should get acquainted with its content.
Contact me and see how you can benefit from wedding consultations. I will be more than glad to share my experience and knowledge gained throughout my career in the wedding industry. Information discussed during out meeting will let you perfectly organise your wedding ceremony and reception.
With my help, everything will go exactly as you wished.