You are in the middle of preparations for your wedding and do not know what to do next? I will help you with some tasks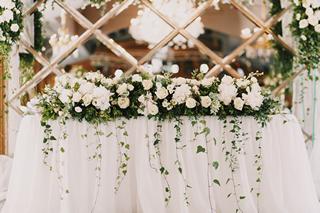 Wedding preparations are sheer pleasure but require a lot of effort too. Many times, you will have to carefully analyse contracts, pay attention to legal tricks, read the fine print and control every detail.
Having years of experience in organising wedding receptions, I know how tiny details, completely trivial at first glance, can make a difference to the final result.
If you are right in the middle of preparations for your wedding and do not know what to do next, feel free to contact me. I will advise you on the next steps and professionally organise selected elements of your wedding ceremony and reception.
Are you looking for weeding décor, an exceptional ceremony site, a charming reception venue or wedding stationery only? I will advise you on everything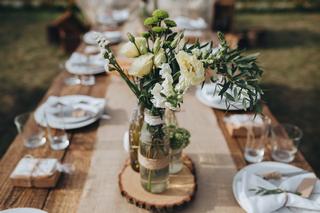 Feel free to contact me even if floral decoration or wedding stationery is the only thing you need. I will be more than glad to help you with such details and put my heart in every small task.
If you have no idea where to organise your wedding reception, you can rely on me. We can decide together, which venue will suit you best: a manor house, a hotel or maybe a barn? After choosing the right place, I will book it and complete all formalities.
In the wedding questionnaire, you will find a list of elements involved in the organisation of the wedding ceremony and reception. Please tick those which you would like me to deal with. If there is something not included there, just choose "Other" and describe your expectations.
There are several types of wedding ceremonies to choose from and I will help you organise the one you like and collect all necessary documents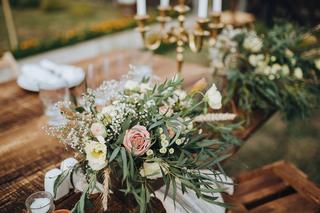 Not sure whether a religious wedding ceremony can be held outside a church? Do you dream about a wonderful outdoor civil ceremony? Let me dispel your doubts and help you prepare everything.
Feel free to contact me if you are not quite sure which type of wedding ceremony suits your beliefs. I will explain the differences among civil, religious, and humanist ceremonies and help you choose the best option.
Additionally, I will help you collect all the necessary documents (also those required for couples who are going to enter a marriage in Poland but are not granted Polish citizenship) and go through legal formalities.
Your wedding is coming, only a few days are left, and the photographer got sick, the band cancelled its concert, and the patisserie cannot complete your order – what a chaos! But wait a minute, no reason to cry! Let's deal with all problems together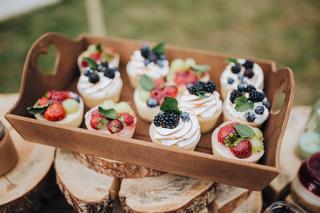 Wedding SOS is a solution if you need to organise something at the last minute. If your supplier cannot deliver their service and informs you about it a week before the wedding or you just forgot to do something important and you have no idea how to fix it, I'm always ready to help.
As a wedding planner, I can get in touch with a wide range of reliable suppliers, who will complete your order on time and with high quality.
If you need help with wedding preparations of all kind, feel free to contact me. It is your decision, which element of your wedding ceremony or reception I should take care about. You can list things I should deal with or let me organise something that is too time-consuming. Just fill in the questionnaire, and I will prepare an offer adjusted to your expectations.