Do I need a wedding planner?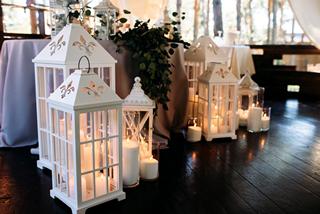 It may seem thatorganising a wedding ceremony or reception is as easy as ABC, something everybody should generally cope with. However, not every future bride or groom tolerates stress, which is an integral part of wedding preparations. As a result, they can get lost having so many things to do before they say "I do." What is more, organising a wedding ceremony and reception takes an enormous amount of time, which may even range between 200 and 250 hours! Hiring a wedding planner may be a perfect solution for all those who fear the wedding chaos.
See how you can benefit from following wedding planner's advice!
Wedding planner gets in touch with suppliers
Preparing a wedding ceremony or reception, you have to make thousands of calls, send hundreds of e-mails and browse an infinite number of websites to find the right venue, suppliers, availability and inspiration. With a wedding planner, you just have to choose your wedding theme and specify expectations. Then, you do not have to think about details. Among others, a wedding planner takes care of the following tasks:
Presenting offers provided by suppliers, services available in various venues, possible wedding attractions
Analysing and negotiating contracts with suppliers
Controlling the wedding budget
Monitoring the preparation schedule
A wedding planner can contact a wide range of reliable suppliers
Collaborating with numerous suppliers, a wedding planner builds a large contact network and knows which companies are reliable. Following wedding planner's recommendations, you can choose from a wide range of suppliers and be sure that they will provide professional services, which will satisfy even the most refined tastes. Everyday experience in wedding planning ensures that all tasks at particular stages of wedding preparations will be timely planned and well coordinated.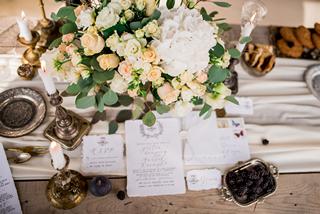 Familiarity with the wedding industry and negotiation skills
A wedding planner can also help you with negotiating contracts and settling accounts with suppliers. What you earn is peace of mind: your wedding budget is properly controlled and you can enjoy your big day to the full. Additionally, you have less to do after the wedding. Contrary to common belief, lots of things need to be handled after the ceremony.
A wedding planner can also give a helping hand to couples who do not live in Poland and would like to organise their wedding ceremony and reception in this country but cannot take care of the preparations personally.
A great range of services – from comprehensive wedding planning and organisation to wedding consultations – will meet needs of all couples who would like to get a little help with their wedding chaos