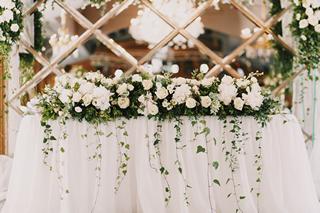 A wedding planner takes care of many tasks
Depending on your needs, a wedding planner can help you with comprehensive wedding planning or only with selected elements of your wedding ceremony or reception. First of all, the main role of a wedding planner is to take weight off your shoulders and deal with time-consuming preparations. Look how many tasks he or she can take care of:
Preparing a wedding theme
Designing invitations, place cards and wedding stationery
Recommending reception venues
Floral decorations
Advice on choosing a wedding dress or groom's tuxedo, hairstyle, make-up and accessories
Ordering wedding rings
Booking and decorating a wedding car
Decorating a church and a reception venue
Wedding menu
Cakes
Choosing the appropriate type and amount of alcohol
Transportation and accommodation for guests
Wedding attractions
Music during the ceremony and reception
Choosing a reliable photo- and videographer
Choosing the right way to thank parents and preparing tiny gifts for guests
Drafting a wedding step-by-step scenario
Negotiating and settling accounts with suppliers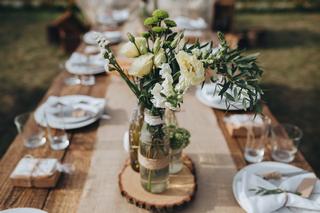 If you live abroad, every day in a hurry, and have no time and enough patience to organise your wedding ceremony and reception from scratch, feel free to ask for help – a wedding planner will take care of everything and support you at all times during preparations. And if you are right in the middle of wedding chaos, needing only a little help with particular tasks or advice on anything, let a wedding planner organise selected elements of your wedding ceremony and reception – this offer will satisfy even the most refined tastes.